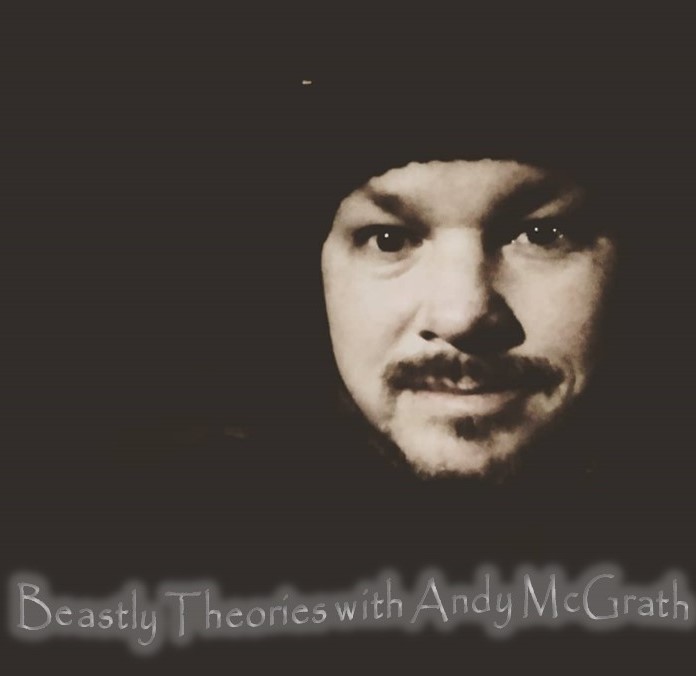 Join me as I discuss all things Bigfoot with Bill Lancaster! Bill and Amy Lancaster are a husband and wife film making team that make Bilco Productions.
They are two ordinary people living with their dog in Southwest Virginia who decided to spice up their lives by making documentary style films about the Bigfoot community. Both Bill and Amy enjoy learning about all subjects encompassing the strange and unexplained phenomenon in this world. To date, their films together include Cultured Bigfoot and Paranormal Bigfoot.
All their films are available on Amazon for rent and download or purchase DVD's online. Links below.
Native Bigfoot  Paranormal Bigfoot  Cultured Bigfoot 
BEASTLY THEORIES - is a low tech, low key, low brow endeavour; to discuss the highs and lows of Cryptozoology research and obsession.
Although 'podcast' in name, the 'show' is more of an exercise in nepotism, as I seek conversation with those embroiled in the subject I am chiefly interested in and to avail myself (and you) of the prize of knowledge, that lies inside their brawny brains. Beastly Theories is an umbrella dweller under the Beasts of Britain canopy!
For more on Beasts of Britain, buy my book here: