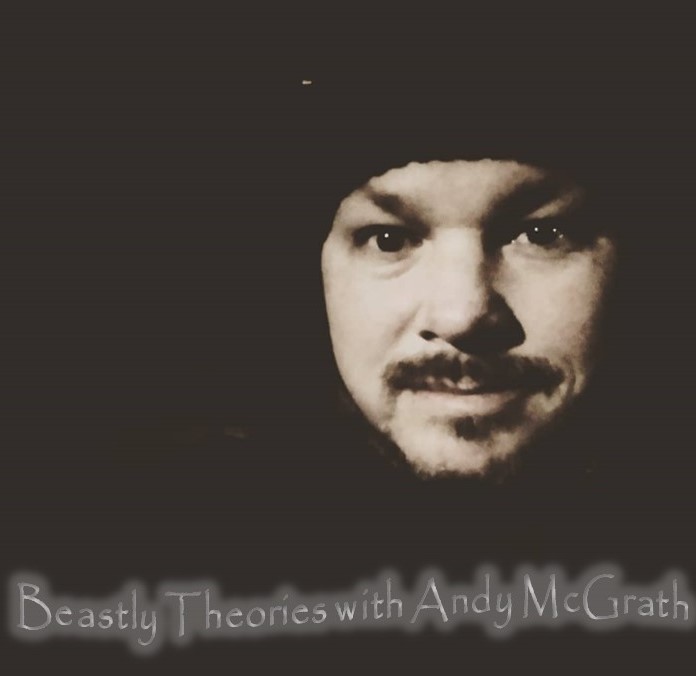 Jonathan David Whitcomb is a cryptozoology author and researcher and founder of the group Living Pterosaurs. He has braved the jungles of Papua New Guinea in search of the elusive Ropen and Indava and investigated and interviewed eyewitness of 'alleged' living pterosaurs around the globe. His book 'Searching for Ropens and Finding God' is a great read for anyone interested in this lesser-known area of cryptozoology and I would highly recommend it to anyone interested in these strange sightings of alleged living pterosaurs in our modern era.
You can watch my interview with Jonathan David Whitcomb here
Buy his book here Or find him on his website or facebook 
BEASTLY THEORIES - is a low tech, low key, low brow endeavour, to discuss the highs and lows of Cryptozoology research and obsession. Although 'podcast' in name, the 'show' is more of an exercise in nepotism, as I seek conversation with those embroiled in the subject I am chiefly interested in and to avail myself (and you) of the prize of knowledge, that lies inside their brawny brains.
Beastly Theories is an umbrella dweller under the Beasts of Britain canopy! 
For more on Beasts of Britain, check out: 
Amazon books 
Teaser Trailer
Blog
Facebook
Twitter
Instagram
Website
Pinterest
Beasts of Britain Map
Tumblr
T-Shirts