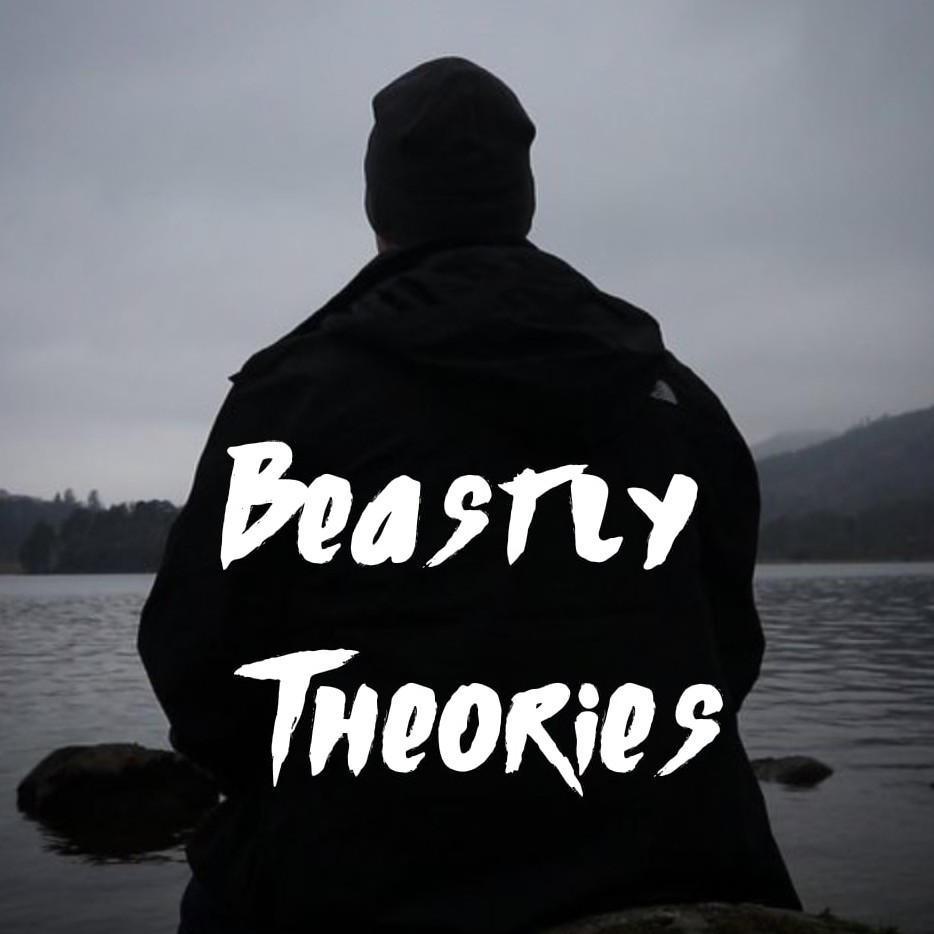 BEASTLY THEORIES - is a low tech, low key, low brow endeavour, hosted by author of Beasts of Britain & Beasts of the World book series - Andy McGrath, as an attempt to discuss the highs and lows of Cryptozoology research and obsession. Although 'podcast' in name, the 'show' is more of an exercise in nepotism, as Andy seeks conversation with those embroiled in the subject he is chiefly interested in, and determines to avail himself (and you) of the prize of knowledge, that lies inside their brawny brains.
Episodes
Monday Jan 23, 2023
Monday Jan 23, 2023
Join me as I catchup with Naturalist, Cryptozoologist and living lexicon of Australian Fauna & Flora - Gary Opit; as we investigate the tales of a living T-Rex in the Aussie Outback!
Watch here: https://youtu.be/3TYJYJlJTXw
Listen to our interview here: Gary, expertly lays the foundation for the survival of these living fossils on the super continent of Gondwana which would have been unaffected by the mass extinction event in the northern hemisphere, that occurred when a meteor struck the Gulf of Mexico.
Going on to describe the nocturnal and predatory habits of this ferocious animal, he proposes that the lack of sightings surrounding it, could be likened to other ambush predators, who primarily hunt at night, go to great lengths to remain unseen by their prey and sleep for days at a time when digesting their protein rich prey!
Gary goes on to recount some harrowing encounters several witnesses have had with this imposing cryptid, including that of a couple being chased out of their campsite after disturbing one of the animals preying upon a cow and another witness, who describes observing one of the creatures, desperately clinging on to a tree and trumpeting like an elephant, before being swept away during a flood.
Is it possible that a surviving Therapod could remain undiscovered in 21st century Australia?
Sure it is! We must remember that this huge country has a landmass of 2.968 million mi², with a diminutive population of 26 million people, approximately 85% of whom live in its coastal cities, leaving plenty of room for a nocturnal predator to thrive!
Keeping these odds in mind, it is perhaps more curious that the creature is observed at all? Watch our interview here: 
Find Gary Opit here: https://www.facebook.com/doolagarl/
Come to the Australian Cryptozoology Conference: https://www.stickytickets.com.au/quib8/australian_cryptozoology_conference_2023.aspx
Check out Rex & Heather Gilroy's book - https://www.mysteriousaustralia.com/Mysterious_Australia_Homepage.html
Check out my other Beastly Endeavours: https://linktr.ee/beastsof